MAIN FEATURE :
Single contact Form (SPST) series Relay offers switching capacity 30A in small size.
Dust cover, sealed & unclosed cover types are available.
UL Class F insulation available.
Halogen Free series available. 5. Comply with RoHS and REACH regulations.
APPLICATION :
Domestic Appliances, Heating, Ventilating and Conditioning System, Car Control Switching Box, General Power Switching Applications.
SPECIFICATION :
Contact Resistance... 100m Max.@1A,6VDC.
Operate Time.. 15 mSec. Max.
Release Time ..10 mSec. Max
Dielectric Strength: Between Coil & Contact.......1,500VAC at 50/60 Hz for one minute Between Contacts ................1,500VAC at 50/60 Hz for one minute
Insulation Resistance...........100 Mega Min. at 500VDC
Coil Temperature Rise .... 60°C Max.
Temperature Range ........ -25 +55°C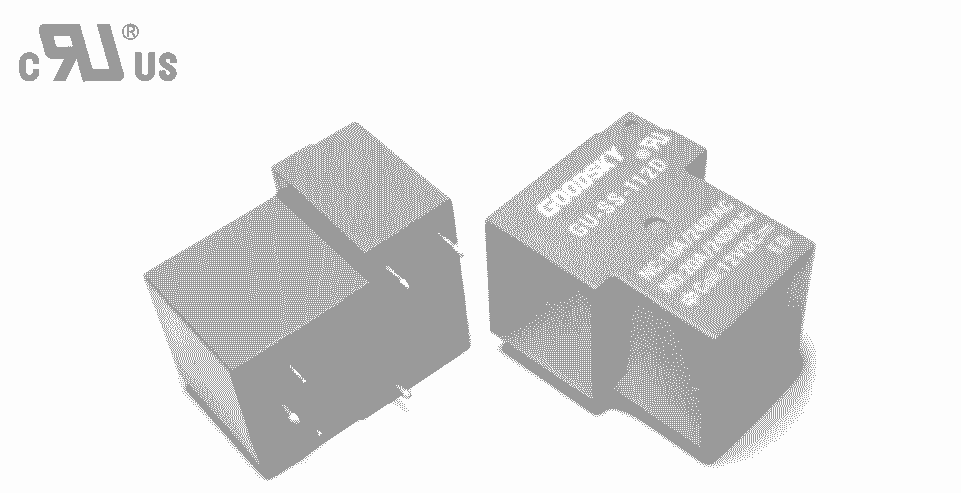 GU-D Unclosed: 1 Common terminal : 5 PIN Relay For Luminous Inverter and Other electronic.
Download GoodSky Relay 6V 30A - GU-SH-106D Relay Datasheet pdf from here......